twitch-chat-viewer
A desktop application built with React + typescript and Electron JS to check your Twitch without having to use the searcher and being in top of all windows.
How to install
Download from releases the program and move the direct access to your Desktop.
Features
English and Spanish support
Minimalistic design
Usefull
Resizable
Easy to use
Previews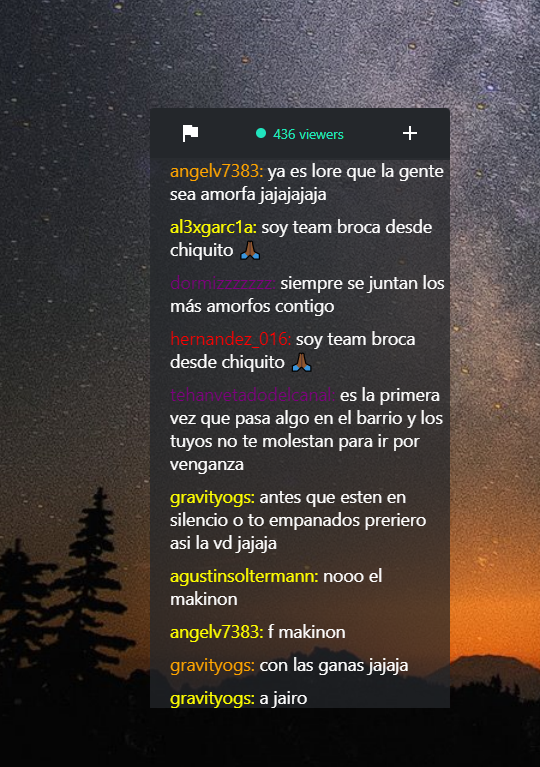 Resizable!
GitHub