Using CommandBar with frameworks
This is a repo containing the same app built with different frameworks and integrated with CommandBar.
The app used is a basic CRUD app based on the 7GUIs CRUD spec plus 1 additional route.
This minimal app showcases adding searchable context, commands that can be executed anywhere from within the app, and routing using CommandBar.
Demo
Features
All actions can be completed in UI and CommandBar
Everything in CommandBar is done with the SDK
A router is used to prevent page reload
All CRUD actions can be completed from any point in the app
2 routes to navigate between: "/" and "/foo"
Example repos scaffolded using:
Documentation
Screenshots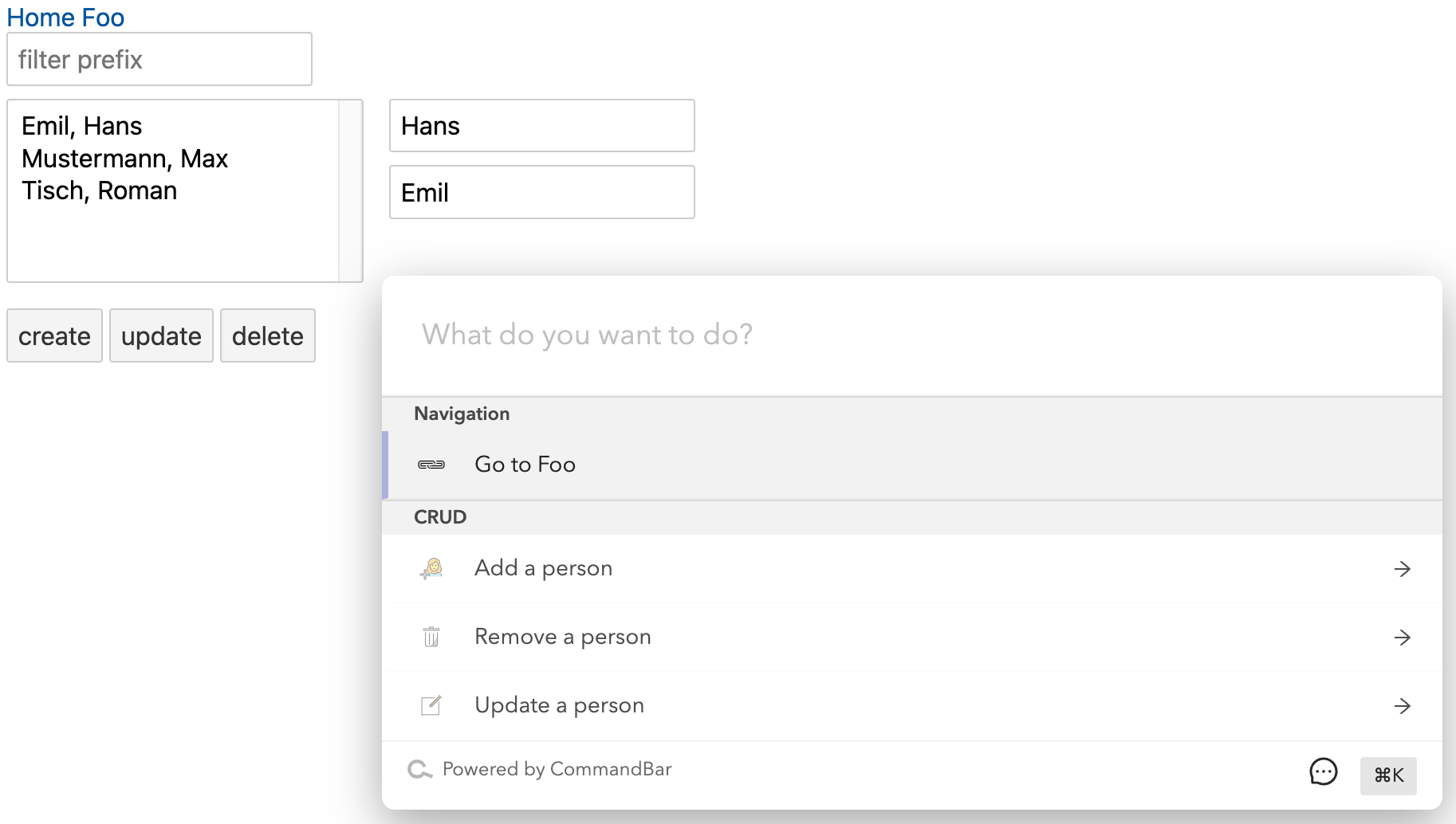 Acknowledgements
Command icons designed by OpenMoji – the open-source emoji and icon project. License: CC BY-SA 4.0
GitHub