LocShare: Realtime Location Sharing App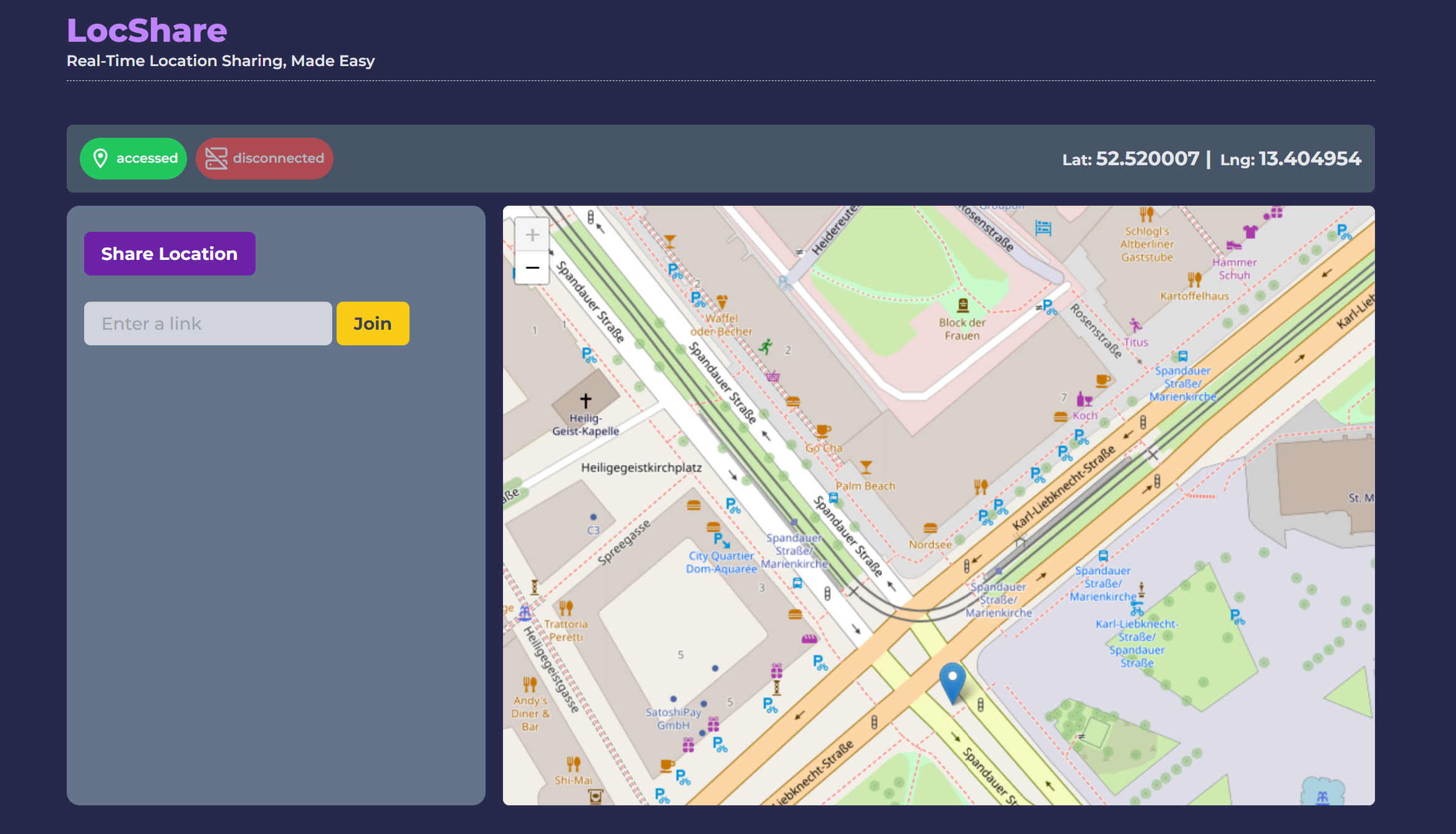 Built with React.js, Socket.IO, TypeScript, React Leaflet, and Tailwind CSS.
Key Features
Share your location instantly and generate dynamic links.
Real-time location tracking for users with room links.
Receive notifications when participants join.
Monitor the number of connected users.
Automatic room deletion when location sharing stops.
No authentication required for easy access.
Demo
Contributing
Contributions are welcome via issues or pull requests.
License
This project is under the MIT License.
GitHub